Eric and Katie's Wedding
June 25, 2011 Wild Horse Inn Fraser, Colorado
20 February 2011
We are registered at the following places: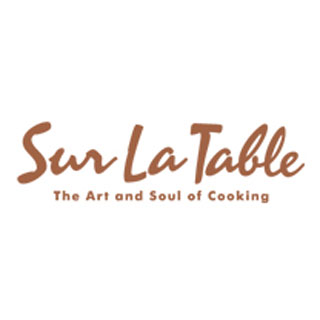 http://www.surlatable.com/
28 December 2010
There are a couple ways to get from Denver International Airport up to the Winter Park Area
1. Rent a car from the airport
Here is DIA's website for more information
http://flydenver.com/parkinggt
2. Take a shuttle from the airport to your lodging in the Winter Park/Fraser Area
Home James Transportation Services offers both individual and group rates. You can check out their website for more information. There is a group discount for 3 or more people.
http://ridehj.com/
17 October 2010
The reception will take place at the WildHorse Inn.


From Denver, take Interstate 70 West. Just past Idaho Springs, take exit 232 - Highway 40 North. Follow Highway 40 through Winter Park and then through Fraser. Three miles past Fraser, turn right onto County Road 83. Bear right at the only intersection, following the signs to Devil's Thumb. The Wild Horse Inn is 1.5 miles from Highway 40 on your right. Just look for their sign!
There are many lodging options available near the wedding location. We recommend you plan to stay in the Fraser/Tabernash area on Saturday night, as it's about 1.5 hour drive to Denver from the reception location. Below are some suggestions on places to stay:

*

Pinnacle Lodge

(in Fraser) - www.pinnaclelodge.com (970-722-7631)

We have a block of rooms reserved with discounted rates available. When calling to make a reservation, please ask for the Malone/Tollund wedding rate. Double Queen rooms are $99.99/night + tax. King suites are $89.99/night+tax. Additional room choices, including Family Suites, Kitchenettes, and Spa Suites are also available. Please call the Pinnacle Lodge directly to reserve a room. In order to receive the discounted wedding rate, please make your reservation prior to

March 25th, 2010

. After this date, you will still be able to reserve a room but it might not be at the discounted rate.

* Condo or Home Rental

Renting a condo or house for the weekend is a great way to stay near the wedding location and still have all the conveniences of home. We highly recommend www.vrbo.com. Destinations West (www.mtnlodging.com) also has some great listings in the area. VRBO is done online and connects you directly with the home or condo-owner to make arrangements.
These houses are very close to the Wild Horse Inn


http://www.vrbo.com/264305
http://www.vrbo.com/220513
Meadowridge Condos on
www.vrbo.com
are another good option. They are located in Fraser.

Destinations West is a third party company which can be reached at 1-800-545-9378. A good area to request is Sunset Ridge, as this is the neighborhood closest to the Wild Horse Inn.

*Devils Thumb Ranch

A little further up the road from The Wild Horse Inn, this is another option and it's gorgeous! Contact DTR at
800-933-4339 for more information or visit their website at www.devilsthumbranch.com

If you have any questions or would like any additional suggestions on where to stay, please don't hesitate to contact us. We would love to help. Our contact information is below:

Katie:303-929-4775
katiemalone@gmail.com

Eric:303-875-7081
ertollund@gmail.com